We are only happy when you are. So it's particularly awesome when we hear from our patients below:
Physiotherapy has lightened up the importance of stretching before and after exercise.     
Therapist taught me different exercises to improve my back weakness.     
She was really patient with me, the back student.     
I would tell my friends to visit Physioclinic and she can help you out not leaving problems in the future. Physioclinic is waiting for you.     
Fabio Panser, Banking     
I can now move my arm with a lot more range since my accident. YPhysiotherapist treatment has allowed me to improve my range of movement after each session.     
I am pleased that I have been given exercises to follow at home. I had very clear instructions as to what was going to happen in terms of the process and recovery period. I have improved a lot.     
Physioclinic time's slots and hours open are flexible.     
Therapist has a very friendly and happy disposition throughout my treatment.     
Tara, Overseas Family School Teacher     
 I came from Indonesia to Singapore for treatment of jaw pain, neck pain and shoulder pain.     
I saw improvement in my condition. It has been very helpful to have Physioclinic treat me. Therapist gave me trigger point massage and shows me all exercises that I need to do. She is very good in what she is doing and friendly.     
I would recommend to my friends.     
Henny, IT analyst     
I am stronger and feel better. My ankle used to swell after a run but now I am able to run in comfort.     
I have learnt since that Physiotherapy is not only about recovery but it is also about getting stronger and healthier physically and mentally.     
I am actually encouraging my friends and colleagues who have been inactive to call Physioclinic. Try it!     
Physiotherapist has also given me specialized and step by step programme, and confidence to head back to the gym.     
Thank you, Physioclinic!     
Dayangku Nuurul, Teacher     
Physiotherapist has built up confidence of my mother-in law in her physical movement without additional help of a walking aid.     
Therapist has good patience with old person, encouraging her and also knows how to deal with her.     
Joyce Chan (Daughter in law)     
 Physiotherapy has improved my physical mobility and body posture.     
Physioclinic has good form of therapy for those who have lower back problems.     
Physiotherapist has taught me various useful techniques that are easy to remember and yet effective. She is also patience.     
Job well done!     
Leong Yin Chiew Shawn, Auditor     
 I felt my condition had improved from the start I came.     
My therapist is very friendly and she is very concerned about my problem. She patiently coaches me throughout my treatment and put me at ease.     
My pain had been relieved and I have reduced in taking medication.     
I will recommend to my friends and patients to seek physiotherapy from Physioclinic if they have any pain problem.     
Amutha, Thomas Clinic & Surgery     
80% of my life has improved after coming to Physioclinic.     
Before I come to Physioclinic, I used to have aching at back and sometimes difficulty in breathing at night and can't sleep well. But now I am free from everything.     
Physiotherapy is not only concern about my condition; she also looks at what we are really having problems with. She is very knowledgeable and well experienced.     
 I'll definitely recommend Physioclinic because after doing therapy, I feel so much better.     
Maria, Housewife     
Physiotherapy helped my son recover from his hamstring injury very quickly. After just one session he felt so much better.     
Physiotherapy helps to relieve pain, as well as teaches you the correct exercises to be done for certain areas.     
Therapist not only concentrated on his problem areas, she also helped my son to re-learn walking properly.     
The therapist is knowledgeable, friendly and puts my son at ease     
Bryan's mother, Mrs Tan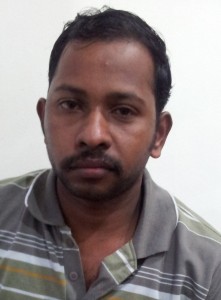 I suffered from facial palsy.
Before physiotherapy, my face was different. And now after the treatment, I can see my face has been recovered like which was earlier.     
I would recommend to a friend who has problems, to see Physioclinic. This is the best method of treatment for recovery.
Also, I am very pleased by the way I was treated by my physiotherapist.     
Joel Yuvaraj, Machinest      
I played tennis on weekly basis. Unfortunately, I strained my lower back at last game. Could not bend my back and struggled to get out of bed. Thought was serious back injury. Fortunately, I was diagnosed as muscle strain and compressed nerve.     
I would advise my friends to check with doctor if injury is serious and warrant medical treatment. If not, Physioclinic will be the right place for strained muscle or non-surgical required sport injury.     
Physiotherapist is patient and give instructions at a comfortable pace.     
Cheong Yew Meng     
Physiotherapy reduces pain on my hand and I can play games without braces.     
I am very pleased that I have no more pain when playing golf. I have learnt from the sport therapist some new useful exercises that prepare the body for sports.     
I would recommend my friends to consult a physiotherapist whenever they feel pain in their muscles and joints.     
Eric J P Ng, Management Consultant     
I have a bad injury on my spine and doctor says I maybe paralysis. I was sad that I am unable to walk and bedridden when my therapist came for the first time.     
I have so much improvement and now I am able to walk using crutches. She has helped me alot and improved my qualify of life.     
Therapist has done a very good job and taught me many exercises that made me walk again.     
Thank you Physioclinic.     
 Karna, Steel Filter     
My life has improved > 80% after coming to Physioclinic. My pain had greatly reduced. I have recommended my sister and her friends to Physioclinic and they feel much better too.     
My physiotherapist really cares and concern about my problem. She is very knowledgeable and teaches me a lot of exercises.     
I will advise everyone to go to Physioclinic and I can guarantee 95% that they will be cure.     
Lichimy, Housewife