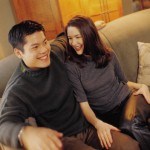 The success of your operation depends on your doctor and your physiotherapist  after your surgery.   
In hospital post operation, you may be provided with simple physical therapy exercises to minimise complications such as chest infection or DVT's. You may even be prescribed some early strengthening or stretching exercises. Once you are discharged, you must start physiotherapy rehabilitation  to optimise your performance back to sports, work or functional activities.    
Common Orthopedics Surgeries Requiring Post-Operative Physiotherapy Care
Shoulder: Shoulder Reconstruction, Shoulder Stabilisation, Rotator Cuff Repair, Acromioplasty, Manipulation, Capsulotomy, Fracture    
Elbow: Tennis Elbow Release, Golfers Elbow Release, Fracture
Wrist & Hand: Carpal Tunnel Release, Fracture, Tendon Repairs
Hip: Hip Replacements/Resurfacing, Hip labral repairs, Hip Arthroscope, Fracture
Knee: Knee Replacements, ACL and Ligament Reconstruction, Arthroscope, Meniscal Repairs, Chondroplasty, Lateral Release, Knee Replacement, Fracture
Calf: Achilles Tendon Repairs, Fasciotomy
Ankle & Foot: Ankle Reconstruction, Ligament Repairs, Arthroscope, Fracture, Spur Removal, Bunionectomy
Spine (Neck & Back): Discectomy, Micro-discectomy, Laminectomy, Spinal Fusion/Stabilisation

 

Other General Surgeries: Cardiothoracic, breast cancer, vascular surgery, neurosurgery
Importance of Post Operation Physiotherapy Care
After Post-orthopaedic surgery, you can start pain relief treatments and exercise progression to fully regain your strength, flexibility and function. The quickest, safest and easiest way to return to your day to day activities is by consulting a physiotherapist experienced in post-operation rehabilitation.    
At PhysioClinic, we'll happily assist you in your post-operation care. We are familiar with the treatment protocols prescribed by most Orthopapedic Surgeons in Singapore. We be happy to liase with your surgeon to determine any specific requirements based on your individual surgery.     
Our Physiotherapists will work with you to develop a tailor made rehabilitation program to ensure you make the best possible recovery in the quickest time. Whatever your needs, we'll get you back to your work, sport or day to day activites as soon as possible.    
We can provide a home visit physiotherapy care to minimise your difficulty of travelling.    
Start your Post Operation Physiotherapy Rehabilitation Program with our physiotherapist, call 9639 0509 or EMAIL US