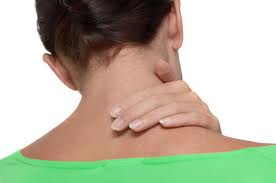 Myofascial pain is common pain problem. Nearly everyone experienced muscle tension pain. If untreated, it persists or worsen to chronic myofascial pain with multiple trigger points
What causes myofascial pain syndrome?
Myofascial pain cause by a muscle injury or from overuse strain on a particular muscle, ligament, or tendon.
This pain often occurs in office workers who perform repetitive tasks involving the muscles of the forearms, upper arms, shoulders and neck, such as typing, data entry or keyboards.
Other causes include:
Injury or trauma
Lack of activity or exercise
General fatigue
Repetitive motions
Other Medical conditions
Signs and symptoms of myofascial pain syndrome:
Deep aching muscle pain with "trigger" or "tender" points
Radiating pain to head, neck, shoulder, arm
Tender, pain on pressure on muscle knots
Pain can be made worse with activity or stress.
Difficulty sleeping due to pain. Can lead to fibromyalgia, depression, fatigue, and behavioral disturbances
Physiotherapy Treatments for Myofascial Pain
Our therapist at heal360 Physioclinic will assess and examine your pain condition and implement treatments that can help best in your recovery as soon as possible.
Physical therapy methods are the best treatments for myofascial pain syndrome, which may include
Pain Relief/ Tissue Healing: Ultrasound, TENS, electrical stimulation
Massage: trigger point therapy, myofascial release
Joint Mobilisation/ manipulation
Postural Pain: education and training
Therapeutic Exercises: stretching and strengthening
Stress Management
Lifestyle modification
Get treated for Myofascial pain Syndrome with our therapists now. Call 62244178 or  SMS 96390509 or EMAIL US