Testimonials from Professional Sports Athletes, World renown Artistes, Overseas visitors, Professionals, Business Owners…We treat people from all walks of life. If you are here, you probably are seeking superior treatment compared to what you previously received. Our patients are like you too! You've come to the right place!
I will definitely recommend Physioclinic to my friends. I will definitely tell my friends about the treatment which I got here. Friendly and kind Physiotherapist and staff. The equipment and facilities were well kept and clean. Lots of improvement after I took 5 sessions of physio. The pain is almost gone. Thanks for the help.
HARSHIDA MANUBHAI PADHYA
Professional Accountant
---
It has helped me realize and look forward to being fully functional again with less dependence on traction machine. Every visit makes a difference to my health and well-being. The exercises given to me are really useful and effective. I really appreciate my therapist, for his competence in helping me get better, explaining well to help me understand the essence of what I need to do.
ANNE MARLY SINGH
Homemaker
---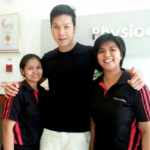 To the large extent felt looser and more nimble after training and fight. Therapist is meticulous and friendly. I would definitely recommend Physioclinic to anyone.
JUAN WE JIE
Singapore MMA Champion of ONE FC
---
As a professional MMA fighter, injuries from training does happen from time to time. Physioclinic has been the place I go to when I sustained injuries or when I need to loosen my fatigue body. The equipment are used truly helped me a lot together with the professional service that the staff provided. It is truly a place to go when I need to treat my body.
ROYSTON WEE
Singapore MMA Champion of UFC
---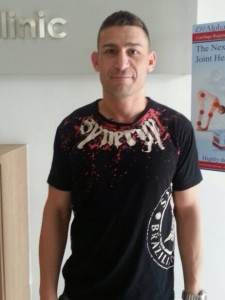 Muscle relief immediately, having a sports massage therapist at Physioclinic that really knew how to treat an athlete. The best sports massage i have had in years. If you're in Singapore and need to loosen up the old body, I highly recommend visiting Pia at Physioclinic. Thanks!
CASEY SUIRE
Indonesia MMA Champion & Bantamweight fighter in ONE FC
---
Physiotherapy has really help me a lot in recovering fast from my injuries, enable to go back for training stronger. Looking for physio?
Physioclinic is definitely the one that cares and gets u well.
Tan Chin Boon
Bodybuilder/Personal Trainer
2009 – Fly Weight 1st Runner Up
2010 – Bantam Weight 5th, Classic 3rd
2011- Light Weight 1st Runner Up
---
Physioclinic does an awesome job of rehabilitation for our clients with musculoskeletal problems. Their approach is professional, safe yet effective. Their therapists are very friendly and approachable. Pain is almost always eliminated, sometimes in a few as one session of treatment. Highly recommended! 2 thumbs up!
Chung Tze Khit, Managing Director
---
Physiotherapist has given me hope that it can help heal myself. The spirit and talent of my Miss Michelle. I am blessed to have come to Singapore to have treatment with Michelle. Michelle processes a special gift.
Theresa Treadway Lloyd
Singer/Professor
---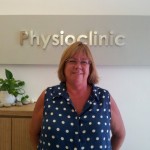 I am a visitor from England. The treatment at Physioclinic is superior to treatment I received at home. More modern techniques.
EASED PAIN!
Easier to walk after treatment!
Carol Whitsmore, England Visitor
---
I came from Indonesia to Singapore for treatment of jaw pain, neck pain and shoulder pain.
I saw improvement in my condition. It has been very helpful to have Yamuna treat me. She gave me trigger point massage and shows me all exercises that I need to do. She is very good in what she is doing and friendly.
I would recommend to my friends.
Henny,  IT analyst
---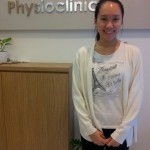 Physioclinic makes the pain at my ankle go away really fast in such a short period of time. And that I can go back to dance fully.
The treatment is very relaxing. The staffs are very nice. Yamuna is very friendly and gives me good suggestions about the injury.
Physioclinic is amazing! I like how this place helps me so much & that I don't have to go see the doctor & always have to hear him say I must stop dancing!
Lalita Jantaro, Dancer from Thailand
---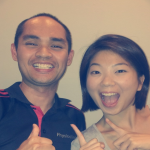 Physioclinic had helped me to be conscious for my posture. After being taught of the simple exercises, my knees are on the road to recover. I noticed that on each session that I had with him, my knees are better and stronger and I am very pleased with that. Look for Physioclinic, physio is helpful and patient.
Sarah Lek
---
My pain level has significantly gone down and I can do my regular activities as usual. I received my treatment from Physioclinic and I was so impressed at his level of understanding. He carefully assessed and the proceeded with the plan of the treatment. I would definitely recommend people to come here.
Bisnupriya Kar
Scientist
---
First and foremost i would like to thank you for all the patience and help that you have extended to my father.
I want to thank you for your contribution to my father's recovery. The program you have developed is exceptionally good.
From the day we arrived we felt completely "at home" – thanks to a terrific staff (Ms. Yamuna and the rest of the staff) who are not only very skilled in what they do, but certainly know how to give a lot of TLC! In Just after 20 sessions my father has shown improvement. He definitely has more energy. He seems to have a more positive attitude than before. We're very impressed with Ms. Yamuna's vast knowledge and her attention to detail. She goes that "extra mile"!
Again Thank you and certainly we will be back."
Myrell Verzosa, Overseas Visitor from Philipines
---
PhysioClinic and her team have always been to us, one of the best physio teams in Singapore, and one of our most valued partners, supporting our personal training clients. We will highly recommend!
Jonathan Chew
Founder & CEO, Absolute Living
---
Physioclinic has well qualified practitioner who takes a caring and personal approach to therapy. I especially like the way physio meticulously works on my injuries while at the same time tries to make me understand what the issues are so that I can also help myself. Definitely recommended!
Subra Chettiar
Managing Director
---
Physioclinic has excellent professional, with modern techniques and equipment, as well as a communicative can-do and witty attitude. Physio is therefore extremely helpful in putting people back on their feet, literally.
Olivier Amprimo
Director
---
Before consulting with Physioclinic, I had lived with such long-standing aches and pains that I no longer felt them very much. I consulted mainly because my neck was feeling the ache more than usual.
My physio not only looked at my neck, she also gave me the "once over" and found another potential problem area. Or two.
After my session, my aches and pains lessened considerably. She also taught me exercises which are easy to do and convenient to fit into my regular routine. Physioclinic's follow up is superb and I am reminded to continue to strengthen my weaker areas to prevent future health problems as much as possible.
Two thumbs up to Physioclinic!!"
Ng Lin-Di
---
Michelle RAWKS! I've been suffering such a pain in the neck for the last 3 weeks and seen 2 sinsehs, 2 kinds of massage therapists and one bomoh with no results except temporary relief.  But Michelle put it right for me today and did the same for Lucy! This is the 1st day of peace for me and it's been great! If you are in pain, you only have to call her. I did. No regrets.
Conrad Alvin Lim, Professional Trader
---
Physioclinic's therapists seems to have magical hands in their physiotherapy work. I had pain in my left knee and a strained neck/back that bogged me for several days. She took time to understand how I felt about the pain, examined the problem areas thoroughly and with her 'magical' hands, brought great relief after the 1st session. She took me through the relevant exercises, simple, bite-size routines that were easy to remember and constantly encouraged me to push on to make progress. Although the exercises may be challenging at times, but their reassuring smile will get you going. Thank you Physioclinic!"
Adrian Sim
Executive Life Planner
---
I went to Physioclinic for Physiotherapy to begin treatment for lower back muscle spasms developed a month or so ago. I was recommended to go to this place by a specialist at Mount E and subsequently recommended my spouse and her friend to attend as well as they suffered from severe muscle spasms on the arms and shoulders due to long hours sitting down at work with the keyboard over the years.
My therapist is always nice and professional during the sessions. She starts by making sure that you feel comfortable while she asked a bit more about my condition. She was gentle while going through some exercises although i was never good at the Pilate which is required to control balance and strengthen the core muscles .
The whole process in physiotherapy and exercise helped my muscles relax and during the 2 months long visit the intensity of my pain had reduced and i decided to go back to gym for routine workout.Overall I was impressed with the process.
I would definitely recommend Physioclinic for their great location, customer service, and the attentive manner of the therapist
Gavin Yeoh
Operation Manager
---
Physioclinic has the best physiotherapist in Singapore that has helped my neck, back, shoulder and knee pain. I have sought treatment in other places but none has provided a professional, friendly and caring touch. I find her very patience in explaining my conditions and treatments are effective to my recovery.
If you need help in pain, i will vouch for physiotherapists from Physioclinic 
Ben Liu, Property Agent
---
  I do not have this recurring pain for the last 5 weeks since the physiotherapy I received from you. I must say I was skeptical before the session with you. As the last time I saw a physiotherapist in a 'government hospital 3 years ago, I don't have the same relief experience. On top of this relief I found, I am grateful for your tips on warming specifically for muscles used in Golf to allay any golf related injury. The last 3 weeks I participated in 2 golf tournaments and both of them I came in 2nd position. With the pain gone I am more confident in executing my golf swing thus I can enjoy my golf even better not to mention winning kudos. Is not about winning tournaments; but having a relief from pain that is somehow a great reward itself!!!
Thanks again; I would not hesitate to vouch for your high level of professionalism in the area of physiotherapy.
Anthony Lee, Manager
---

I consulted Physioclinic for physiotherapy for chronic pain and loss of movement in my shoulder from too much tennis. The consultation was thorough and her diagnosis correct. Therapist explained things very clearly and the treatment worked. Within a month the pain went and shoulder mobility returned. I found all therapists caring and sympathetic, – a first class professional. I recommend Physioclinic fully.
Peter Hall, Professional
---
Thank you Physioclinic for the great physiotherapy experience. Treatments have proved effective to stop my ankle pain and exercises are useful to prevent ankle sprain again.
Thanks also to my physiotherapist for being very friendly and caring.
Gerard Bisoni, Asia Pac Regional Sales Manager
---
Physioclinic's therapist is not only highly knowledgeable in the field of physiotherapy but is also a delight to work through. I found their temperament very comforting and warm. I went to Physioclinic to ease a pain I have had in my right shoulder for some time that has cause me some concern with possible future arthritis. She patiently explained to me what were the possible causes were so that understanding the physiotherapy session made a whole lot more sense.Since completing the therapy, the pain has surprisingly gone. The exercises she had me to were helpful in maintaining the shoulder joint. I had expected to at least wrestle with the odd reoccurring nuisance pain but that has not happened.
Thank you Physioclinic for your help. The piece of mind knowing that I don't have to worry about one of the most major and complicated joints in the body is a big relief.
Benjamin Teh, Vice President
---